The ability to be a one club player within the modern sporting environment is a rare feat as the power of the bottom line dictates many players' decisions. Blacktown City captain Matt Lewis though is a rare throwback to a time where player's loyalty and passion for their club stood above all other financial decisions. This was highlighted on the 28th of August at Lily's Football Stadium when Lewis broke the Blacktown City first grade appearance record when he led the team out against Marconi and in doing so made his 305th appearance for his boyhood club. Unfortunately the result did not go Blacktown's way as they were defeated 3-0, but this did not overshadow the remarkable achievement reached by Lewis as well as the immense pride that he felt in reaching this milestone, "It was exciting, The club made it special and engraved my shirt and handed me a trophy on the night to mark the milestone."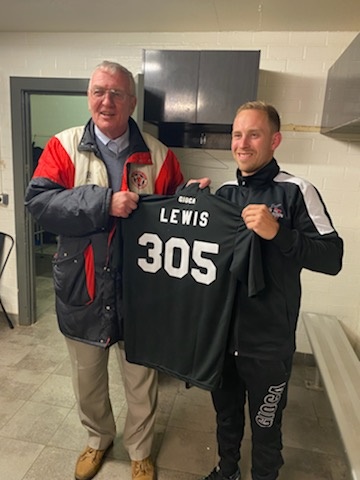 The thought of leaving Blacktown City has never been a reality for Lewis, "Blacktown City has been the only club I have ever wanted to be part of, and they have a great reputation. "Lewis progressed through the junior system at Blacktown but this did not come without its own struggles and doubts as the reality of being able to play first grade was at times tested, "I hadn't gone through a growth spurt around 15's/16's and was struggling to get a look in." This doubt though only made the desire stronger as his technical quality and game awareness overshadowed any physical differences Lewis came up against. This ability to overcome the physical nature of the Australian game highlighted Lewis's mental fortitude as well as his unbreaking love and loyalty to the club which nurtured and developed him.
The dream of playing professional football is what every young footballer works towards and for Lewis this turned into a reality when he was scouted by the Central Coast Mariners soon after finishing school. This platform allowed Lewis to be taken under the tutelage of both Lawrie McKinna and current Australian boss Graham Arnold where he learnt not only about the importance of performing on the field but the sacrifices needed off the field to truly become a professional footballer, "You have to keep working hard in the A-League, contracts are generally only 1 year and you must take the opportunities that are presented to you." For Lewis the experience at Central Coast was an invaluable one but ultimately led to him being let go after 3 seasons spent both with the youth and first grade teams with Lewis conceding, "I only learnt about the sacrifices you have to make to make it after being let go."
This departure led him back to Blacktown City where he has experienced sustained success and the chance to play alongside teammates such as former Blacktown captain Luke Roodenburg as well as Japanese import Ryuji Miyazawa. The opportunity to return to Blacktown also meant reuniting with head coach Mark Crittenden who Lewis acknowledges has been a huge part of his and Blacktown's success. These opportunities have helped mould Lewis both as a player and as a leader which has seen him mentoring a current first grade Blacktown team which has an average age of 21,"We comfortably have some of the best boys going around in the NPL, we want to win things now, they want to come to Blacktown and they will get their opportunities."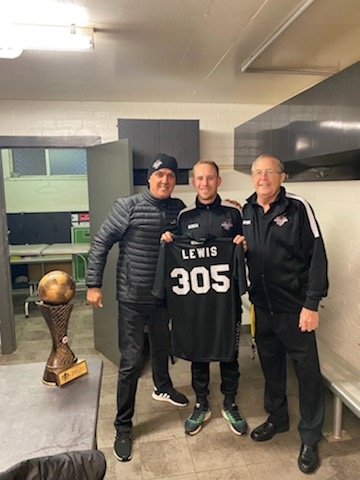 Lewis's time at Blacktown City has brought with it many amazing moments including grand final wins and FFA cup runs. One memory above all sticks out for Lewis through his time at the club which was the moment he stepped out to 6,000 fans at Lily's Football Stadium for an FFA cup game against the Western Sydney Wanderers. Lewis hopes he still has a few more years playing at the top level for Blacktown but is also looking beyond his playing career where he is hopeful he can give back to the club which has given him so much. Lewis believes the NPL still plays a key role in the Australian football pyramid but also acknowledges the quality especially in the under 20's competition has been diluted by A-League youth clubs handpicking the best talent. The reality of a 2nd tier competition in Australia is one also Lewis would love to see come to fruition but also believes it is still some way off due to the financial situation of football clubs in Australia. The football journey of Matt Lewis is one that has had its share of ups and downs but has also highlighted the importance of technique and football intelligence when it comes to the attributes we must nurture and encourage in the next generation of Australian footballers.
If you'd like to see more content from Sebastian Kalos, they'd be very grateful for your support and contribution. Sebastian Kalos will receive 80% of all funds contributed.