Peninsula Raiders starting pitcher Kirra Gilchrist was the star of her team's 15-nil shut-out of Warringah Redbacks on Saturday at Abbott Road, Curl Curl.
Gilchrist was ruthless in closing down a threatening Redbacks offence with five strikeouts across two innings.
At the plate, Gilchrist also drew two walks, hit a double in the last inning, and scored three runs, her efforts earning her the Yes Pizza Player of the Match award.
Relief pitcher Gracie Tetz kept the shut-out intact in the final inning. She also added a triple to her batting stats that drove in two runs.
The Frew twins, Ingrid and Izzy, also contributed again offensively and defensively.
Ingrid Frew managed a stunning catch in centre-field and turned it into a run-saving double play in the final inning.
Izzy Frew added to her tally of home runs this season with one in the final inning that drove another runner in.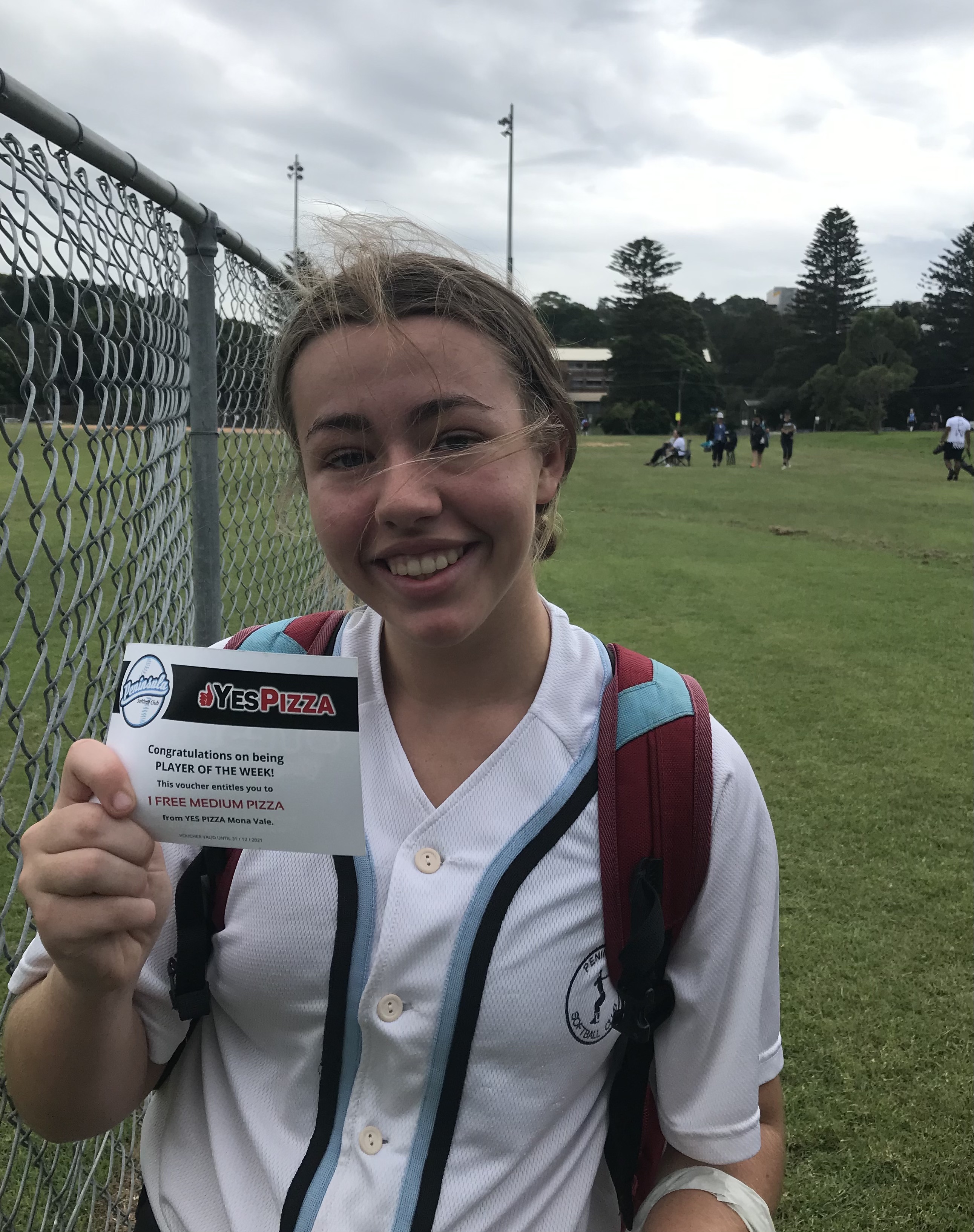 Star turn: Kirra Gilchrist with the Yes Pizza Player of the Match award.
The Warringah Redbacks were missing some of their key older players who were trialling for the NSW U18 team in Blacktown.
But they fought valiantly to the end, with starting catcher Jaylen Hotchkiss even taking a turn at pitching.
The win for Peninsula Raiders puts them in a three-way tie for first place in Division 1, with a favourable points difference over their rivals, Warringah Redbacks and Pittwater Marlins.
With only four rounds left in the competition, it is going to be a tight finish.
Division 1 is the top grade in the Junior Competition, with players ranging in ages from 12 to 18.
Peninsula Softball Club would like to thank our great supporter Yes Pizza. Click here for delivery.
To publish a match report about your team's game last weekend, email all the details (and pics) to Tribune editor Matt Cleary.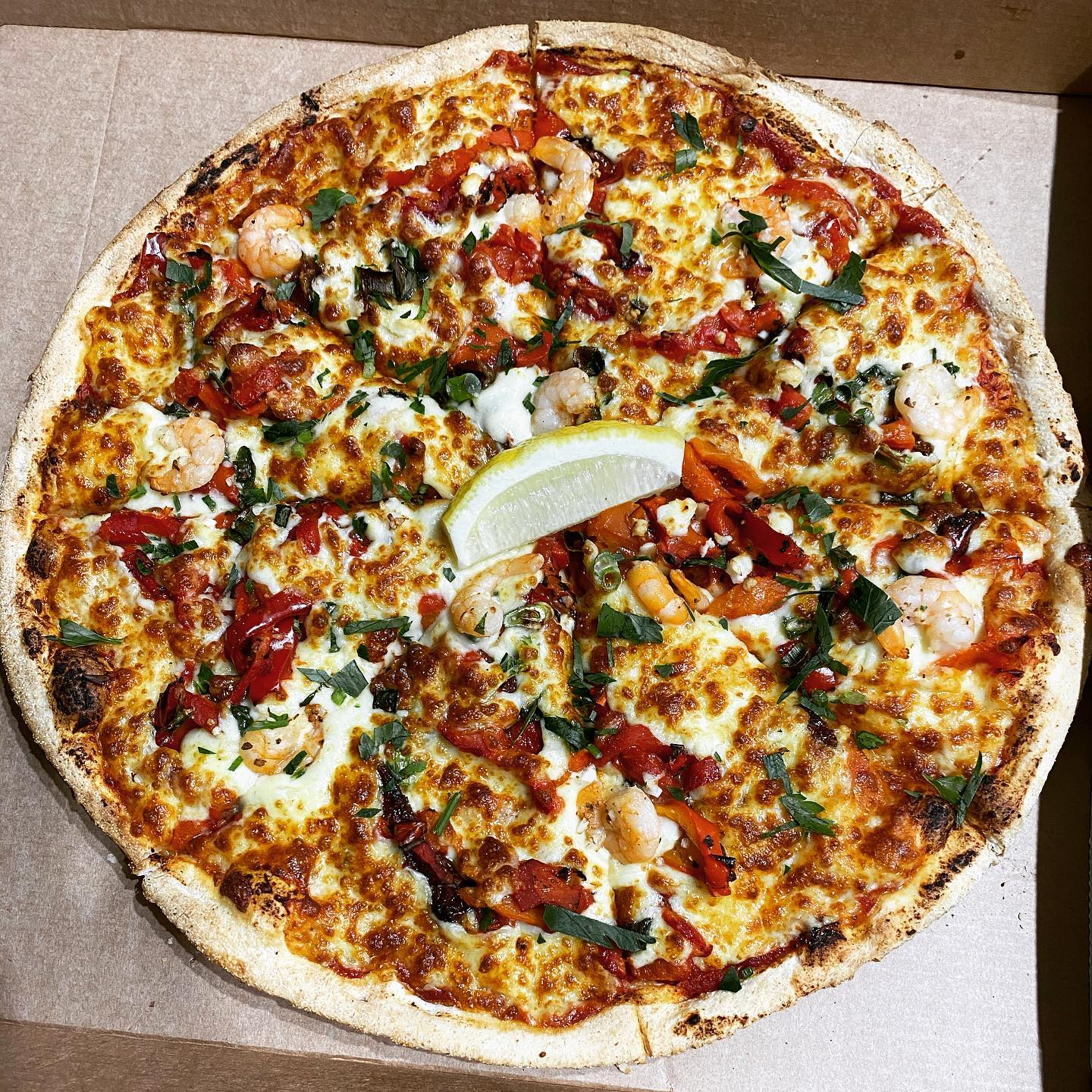 If you'd like to see more content from Peninsula Softball Club, they'd be very grateful for your support and contribution. Peninsula Softball Club will receive 80% of all funds contributed.