10. Last Roar of the Dynasty
In 1995 we were defending premiers and finished second on the ladder. We were beaten by eventual champions, the Bulldogs, in the penultimate game of the year. Hurts more in hindsight because after that the slow slide from heavyweights to also-rans began.
9. Revenge of the Post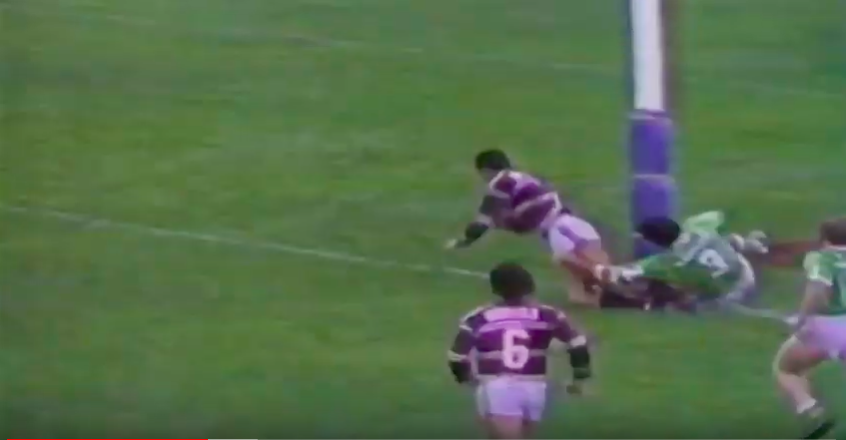 On a rainy day at Seiffert Oval in 1987, Mal Meninga broke his arm by hitting the post in the midst of executing a beautiful round-the-legs tackle on Manly's Darrell Williams. I was there with my dad. Mal came back from it but missed most of the season.
8. One That Got Away
1988. First final: Bulldogs 19, Raiders 18. Tim Sheens still thinks this is the premiership that should have been. I listened to it on a transistor radio in my garage in the north Canberra suburb of Lyneham, riding every moment. It still hurts 32 years later! And then we lost to Balmain. Was also the last season in green for Peter Jackson and Sam Backo.
7. Johnny woe max
John Lomax was suspended for a high shot on North Sydney's Billy Moore in the preliminary final of 1994 and didn't get to play in the grand final. His replacement Paul Osborne (above) went okay in his place (just quietly) and John was very much a part of that premiership. But every time I see the image of him wearing his jumper over his jeans, he always looks a bit sad. I was sad for him.
6. Sticky Wicket
When Ricky Stuart injured his ankle against Parramatta in 1993 the Raiders were bundled out in successive final matches. The playmaker was in magnificent form. He won the Dally M. I had a drink with him last year and he said the reason the Raiders fell apart after that was because all the backline plays ran off him and it was too late for the reserve grade halves to learn them. Makes sense.
5. The Runaway Bride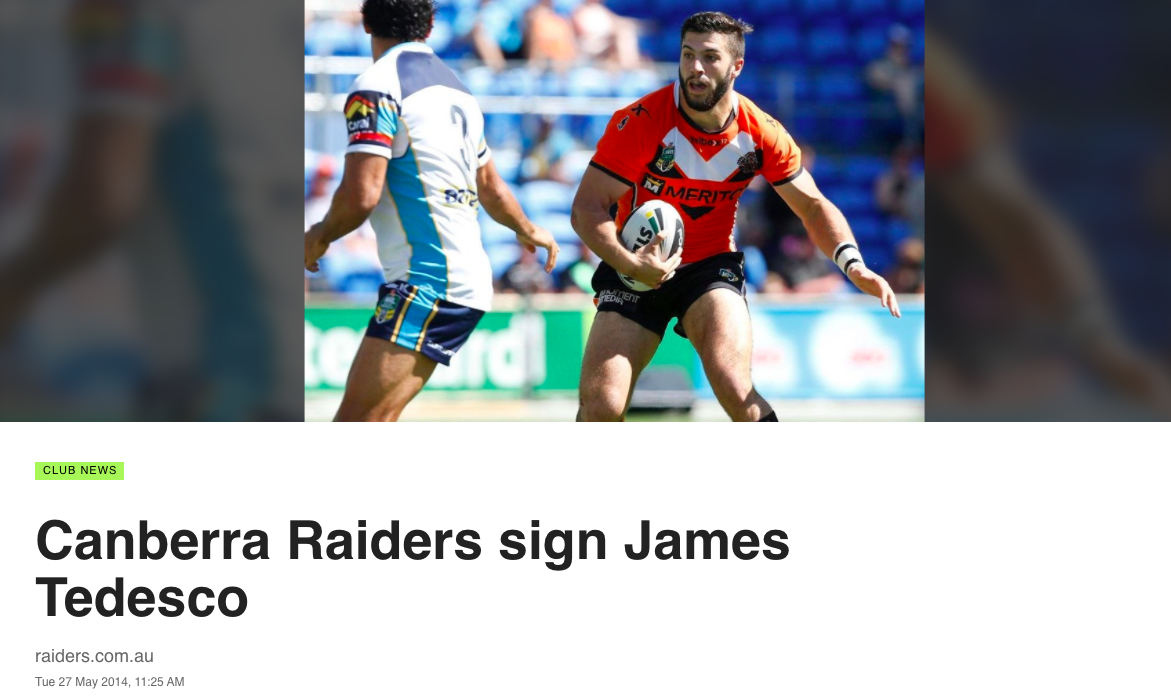 James Tedesco was supposed to be the club's biggest signing since Mal Meninga. Instead he had "a cup of coffee" with someone at Wests Tigers and magically decided to stay with them. No such magic cuppas stopped him going to the Roosters, of course. And, of course, he scored the winning try for the Roosters against the Raiders in the Grand Final. Of course he did!
4. Dog Days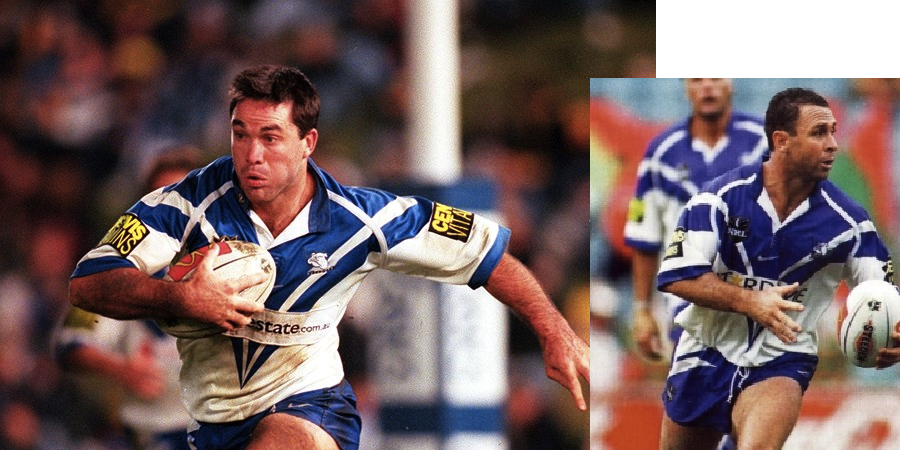 Raiders chief executive Kevin Neil made a very tough call to let Ricky Stuart and Brad Clyde leave the club in 1998. But it never sat right with Raiders fans to see them in blue-and-white.
3. Bathurst
You only have to mention the town's name to a Raiders fan and they'll know what you game you mean. Bathurst. Saturday, June 10, 2017. A date that will live in infamy amongst Raiders fans. Bathurst. The Raiders were ahead by eight points with three minutes to go! In one-hundred and eighty seconds the Panthers scored two converted tries and won 24-20. It summed up that season. And the next one. And there was only one word for it: Bathurst.
2. Sux Again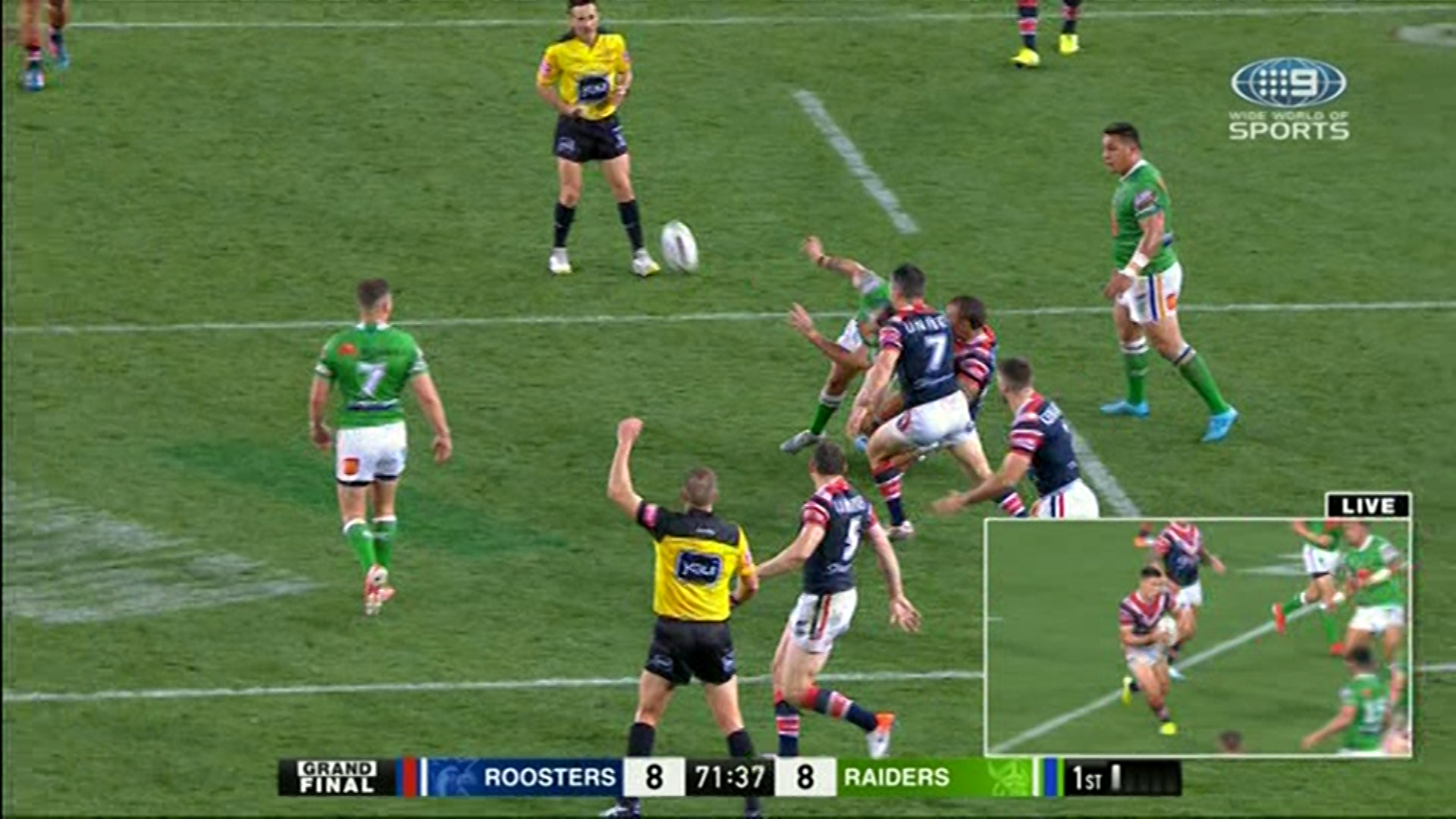 2019 Grand Final. So close, and yet so far. It was just the way it happened. The smile on the Roosters trainer in the first half, knowing he shouldn't have been there. And the refusal of Roosters fans (and coach) in the aftermath to even acknowledge that maybe, maybe, the Raiders were at the end of a dud "six to go" call.
1. It's Only Footy. But Jeez!
This season! To lose the start of the year with so much hope in our hearts and the possibility of going one better. Worst. Loss. Ever. (And yes, I know it's only footy. But still!).
If you'd like to see more content from Craig Norenbergs, they'd be very grateful for your support and contribution. Craig Norenbergs will receive 80% of all funds contributed.