The U/12 softball players of Manly Warringah woke last Saturday as if Christmas had come early. For like the visit of old Mr Claus, they'd been waiting all year. And here it was, finally: the 2020 State Softball Championships.
Bring it on.
And bring it they did, the best junior rep softball teams in the best state in the land. They came from Cumberland, North Shore, Penrith City, Hornsby, Macarthur, Georges River and, of course, these our northern beaches. And they descended upon Surveyors Creek Softball Facility, the home of Penrith City Softball.
And for two full days of top-class softball, they ran and threw and slid and swung, playing up to seven games across Saturday and Sunday.
And after all that, as they said in Highlander, there could be only one.
And that one was: Manly Warringah – your NSW state champions for 2020.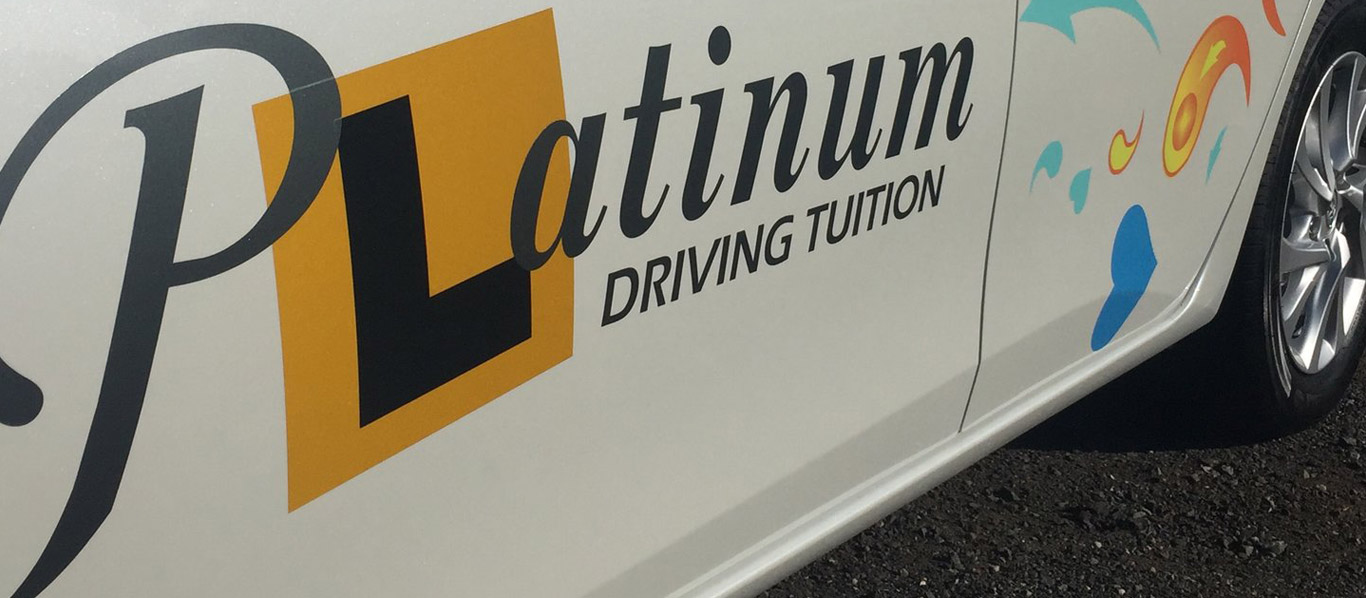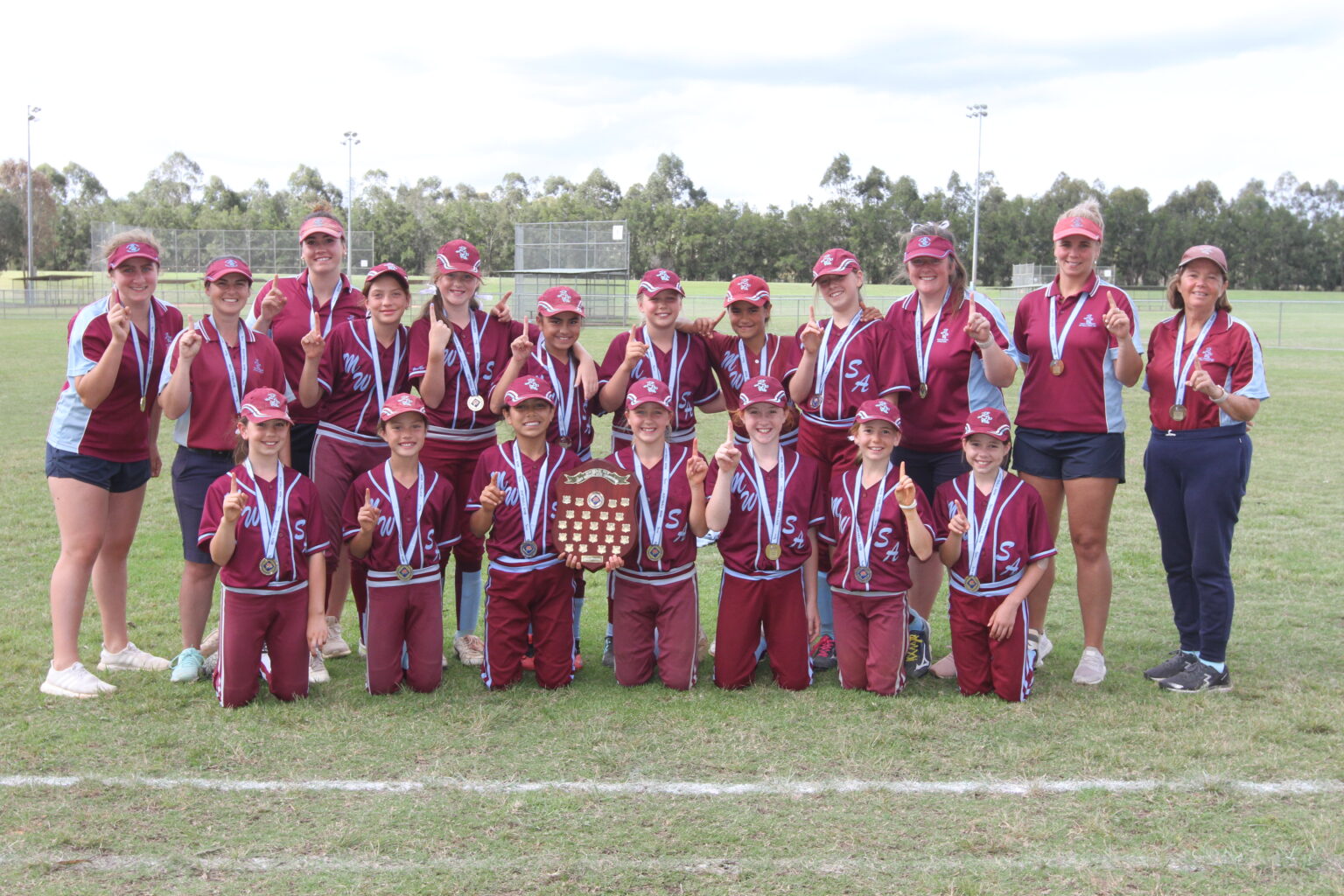 State softball champions 2020: Top: Hannah, Jess, Jenna, Charlotte, Kara, Juliana, Sonia, Layla, Keira, Alli, Kellie, Gai. Bottom: Mia, Jamie, Ana, Mel, Brooklyn, Lauren, Maddie.
"Safe to say myself and the coaching staff, and of course all the parents and supporters, are extremely proud of the girls," Manly Warringah coach Alli Edgtton said.
"They were brilliant across the two days.
"And they thoroughly deserve the title of state champions!"
Things did not begin well for the team, however, losing 7-5 to North Shore in game one.
Edgtton said "the girls were very nervous but we knew they would do better."
Power, poise, style, athleticism: Jamie Lau on the mound for Manly.
And so it proved: a tough win over Hornsby followed before "we found our bats against Macarthur" and won 14-3.
Cumberland came next and would be the team's toughest game at the end of a long day.
Edgtton said "the girls were tested in all facets - hitting, fielding, running ability on the field.
"But they were pumped from the word go and left nothing in the tank.
"And happily we won."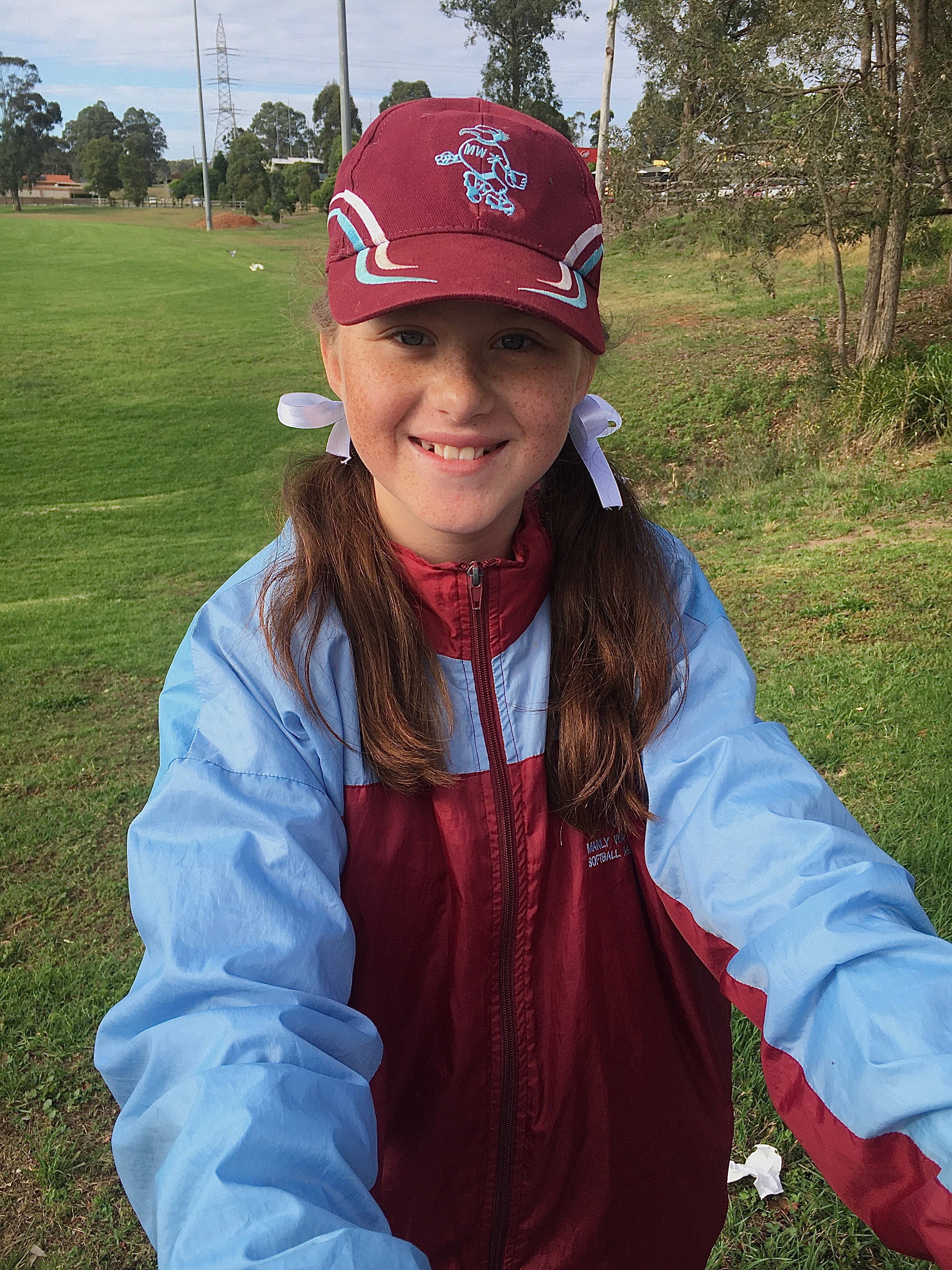 Cool hand Kara Glasson.
Day two "brought a lot of stiffness but determination," according to Edgtton, who said the team's goal remained in focus.
Convincing wins over Penrith City (8-3) and Georges River (13-2) meant the team was into the grand final.
Cumberland, again. The testing material.
The Manly girls started strongly with three quick outs before going ahead 3-0 in the bottom of the innings.
Cumberland were up for it, though, and scored three runs to tie the game.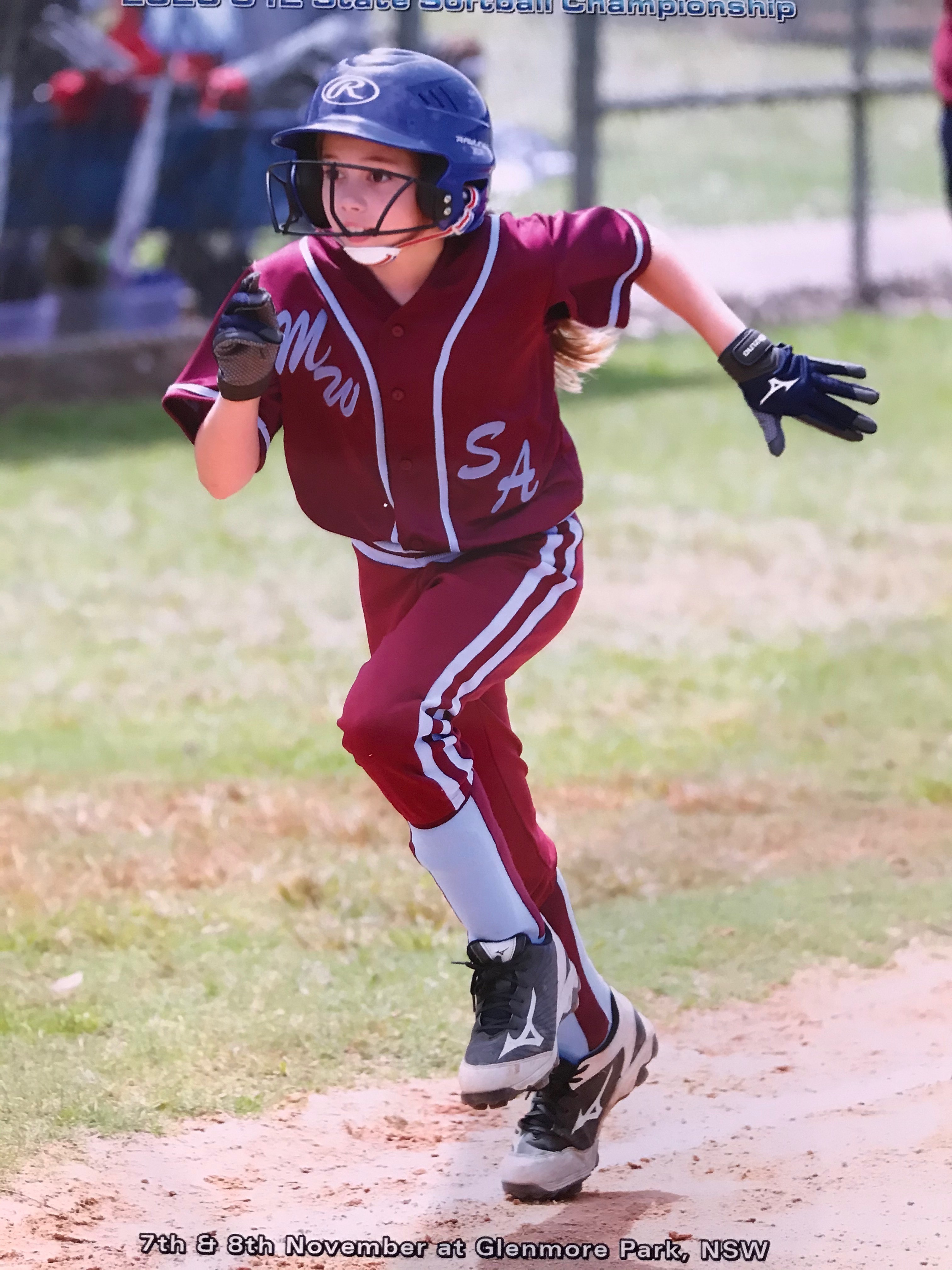 Maddie Gorman flying for home.
Manly hit back with another two runs before Cumberland replied with one of their own.
And at 5-4 it was anyone's ball game.
Yet someone flicked a switch and Manly scored five more runs to win the game 10-4 and take out the state championship.
Edgtton said the champions' best included catcher Lauren Rolfe who "stopped every ball that was pitched to her whether it was on the ground or over her head.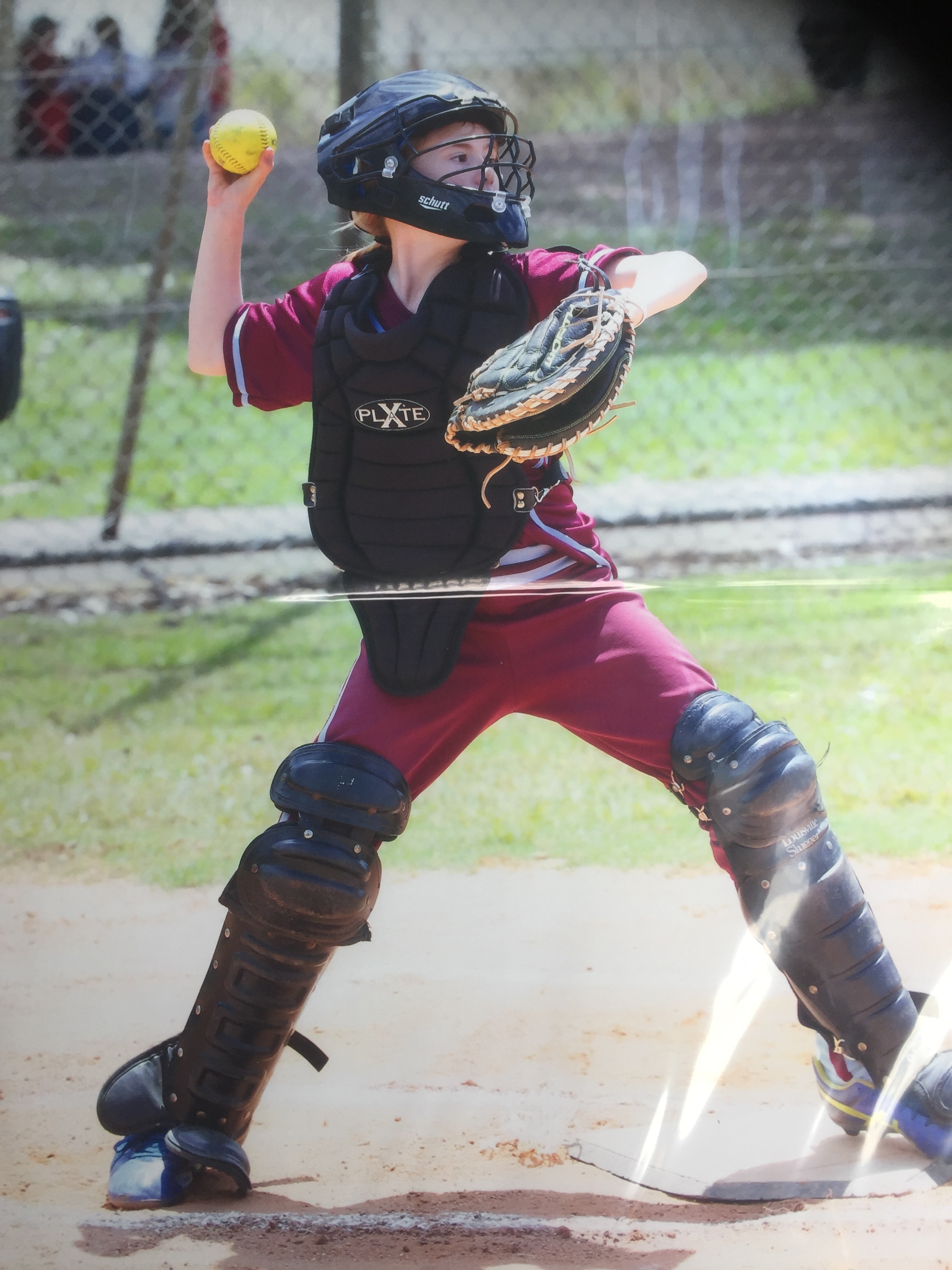 Super stopper: Lauren Rolfe.
"Captains Melanie Layton and Ana Tamale led the team to victory as captains.
"Pitcher Jamie Lau had the batters guessing all tournament, Kara Glasson's defence was strong in the outfield and around the bases Maddie Gorman was extremely speedy.
"But again – it was a total team effort from the thirteen girls.
"And we are extremely proud of them."
Captain Ana Tamale.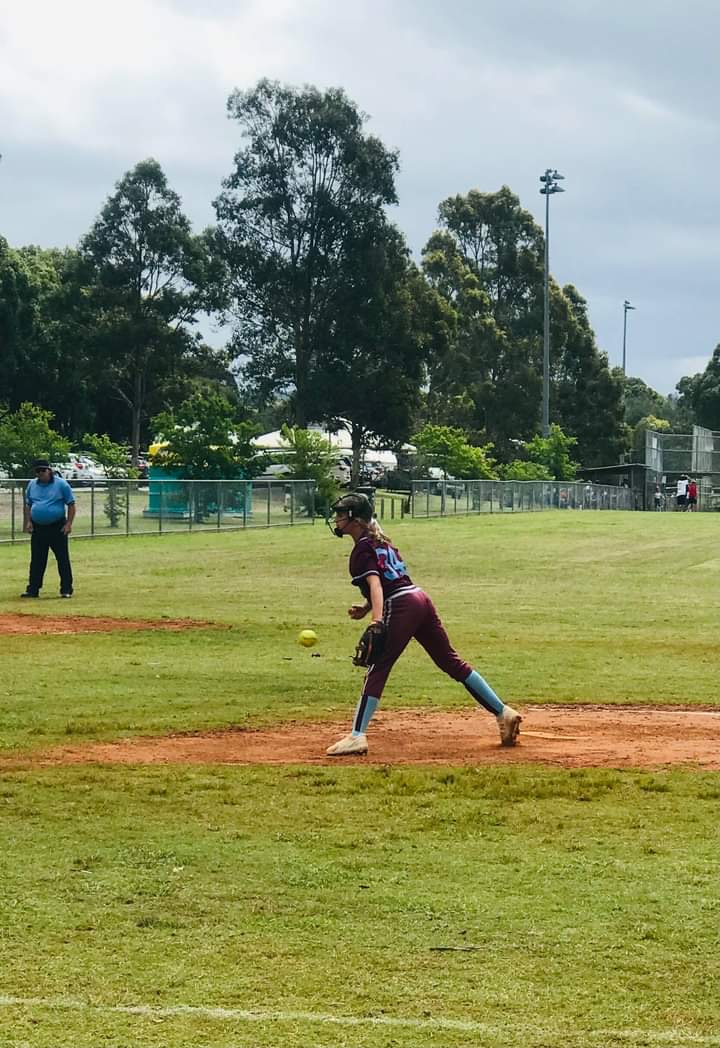 Melanie Layton slings one in.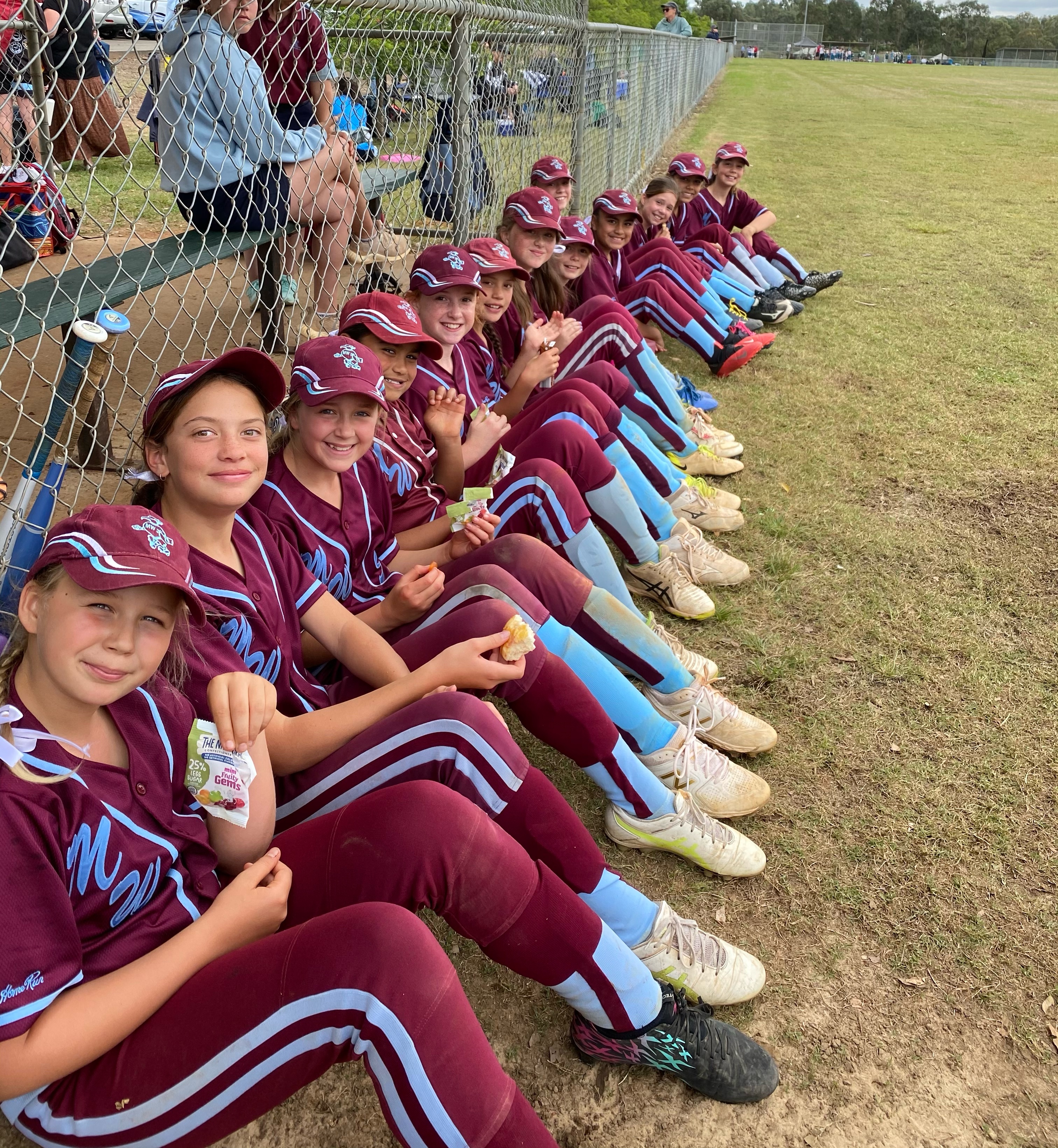 Legendary lineup: The Manly Warringah Softball Association U/12 State Champions.
If you'd like to see more content from Manly Warringah Softball Association, they'd be very grateful for your support and contribution. Manly Warringah Softball Association will receive 80% of all funds contributed.