The Swami Army has a quite funny chant that goes, "We're so rich it's unbelievable!", and repeat on high rotation. It's illustrative of confident, modern, thrusting India. It's New World thumbing nose at Old. It's unapologetic, aspirational and understood: you have the coin, you may show it off. MK Gandhi wore the humble dhoti as pants. MS Dhoni rode a red Ducati into 16th on a Forbes list.
Forbes has declared that India captain Virat Kohli sits 83rd on their sports star rich list with annual earnings of $US24million. He lives in a flash joint in Delhi, is married to a Bollywood star, and drives many fast cars. It's hard to drive them, however, at least in the daytime, because people know which ones are yours and believe that you are a rock god reincarnate.
But he's doing okay, our Virat.
He owns a football club, FC Goa, and the UAE Royals, a tennis team in Dubai. He's a shareholder in a squad of pro wrestlers called the Bengaluru Yodhas. He has dozens of businesses and brand endorsements. He has created a shoe. He has 27 million Twitter followers. Time magazine says he's one of most influential people in the world. Which you would say is a good thing.
Yet with the tattoos and bling fashionable among his generation, and eyebrows that form a "V" above a spade-shaped black Beard of Evil, many Australians - because it's how many Australians are, we are a weird mob - think of Kohli as we once did Javed Miandad and Arjuna Ranatunga and dear old Dougie Jardine: the villain. Feisty, competitive. Wanker.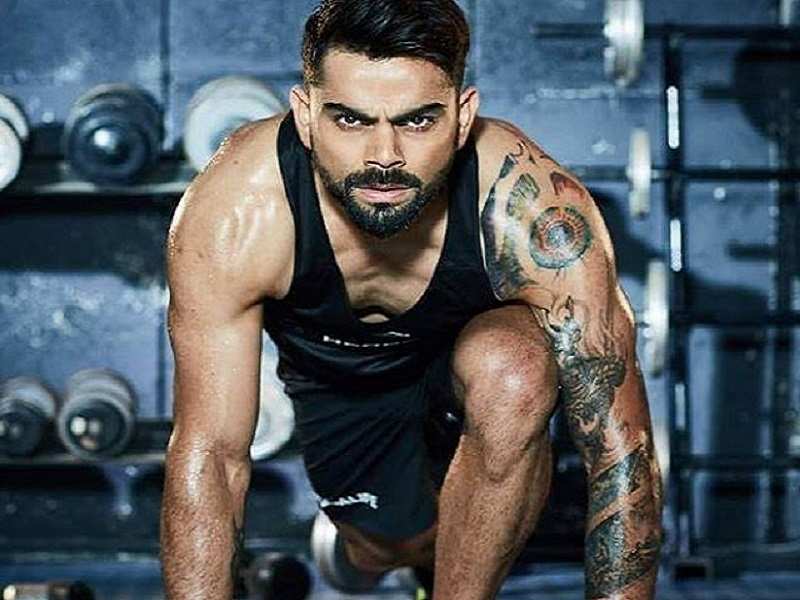 Tough, stickers.
But those many Australians don't know the man. Most people don't. But speak to several Australians who do, cricketers who've played with and against the man, and to a man they'll tell you this: they like him.
"Funny", they'll tell you. "Humble", they'll add. Even the ultimate Aussie epithet: "Top bloke." Bet you didn't think he'd get that.
They do admit he can carry on like the pork chop on field, on occasion, and reckon he could tone it down. But they're forgiving of the man because they understand him – Kohli reminds Australian cricketers of an Australian cricketer.
And if you, Australian cricket fan, need a reason to like and better appreciate the man, the bat, the captain of all India, Virat Kohli, then it would be this: he plays cricket like an Australian.
And he's really, really bloody good.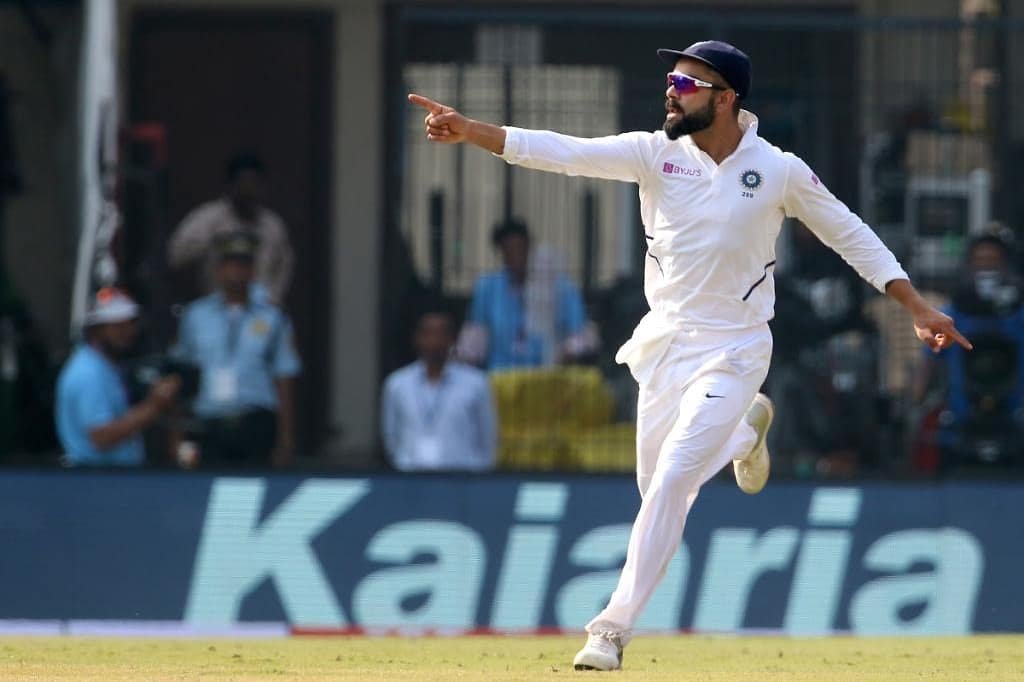 You're outta there. And Virat is not afraid to see you go or to let you know he's pleased.
Young Australians played against Virat Kohli in U/19s and he clanged. He came over like a princeling, a poor man's Sourav Ganguly: petulant, born-to-rule; Joffrey from Game of Thrones. Yet as Ricky Ponting went from black-eyed Kings Cross curb crawler to leader of the holy order of the baggy green, Kohli's gone from boy prince to pro statesman.
Yet the prince thing was bullshit anyway. Kohli's from middle class West Delhi. Older brother, older sister, his father died of a stroke when Kohli was just 18. He scored 90 the next day and saved a match for Delhi. He scored a welter of runs as a boy. Everyone knew he could play. They didn't know the half of it, didn't see the depths in the kid, the steel.
As a boy he spent time at the Cricket Academy in Brisbane and didn't know how to shave. He'd only ever had barbers do it for him. Doesn't mean he's posh; it's what barbers in India do – cut your hair. It meant, though, that he couldn't use a razor. So he rang locals for help. Guys went to his room, found shaving cream everywhere, blood seeping out of little cuts on his chin and neck. They patched him up like Norman Gunston and explained the operational aspects of the Gillette Mach 3.
And they liked him. He wasn't into self-deprecating gags – few Indians are, they don't really get Australians' shit-stirring, even caustic humour. But he was cool, funny, up for a laugh. They took him for beers at the Breakfast Creek Hotel, onward out to the night spots. Kohli's never forgotten it. He's mates with blokes still.
"You can sit down and yap about cricket with him," says former Royal Challengers Bangalore quick, Dirk Nannes. "He's a good fellah. People are quite divided because of the on-field persona. But he's curious about team-mates' lives. He's curious about Australian cricket culture."
Moises Henriques, another team-mate at RCB, would get around the team hotel in ill-fitting white slippers. He'd wear them everywhere, including to IPL after-parties, events that could be fashion shows as players sported the latest designer duds. Kohli found Henriques' lack of vanity very cool. Soon Kohli began wearing white slippers to parties himself.
They go back a bit: Royal Challengers Bangalore team-mates Virat Kohli (left) and Moises Henriques (centre).
At training he would disappear on occasion and be whisked away in a private jet. Then he'd be back the next day and you wouldn't know he was gone. "He has a full-on schedule," says Nannes. "All the Indian guys do. I don't think Australians have any idea of the lives these guys lead."
Kohli wouldn't turn up to training in a flash car - when you're a part of Indian teams you're on a team bus. This means plenty of time to talk. As it is among all groups of men, money is a subject, the Indian guys indulging in half-serious distance-pissing competitions about who has the most sponsors. Kohli was once ribbing Dhoni that he had more sponsors.
"Yes, I have half as many sponsors," said Dhoni, always the coolest guy in the room. "But they pay me twice as much."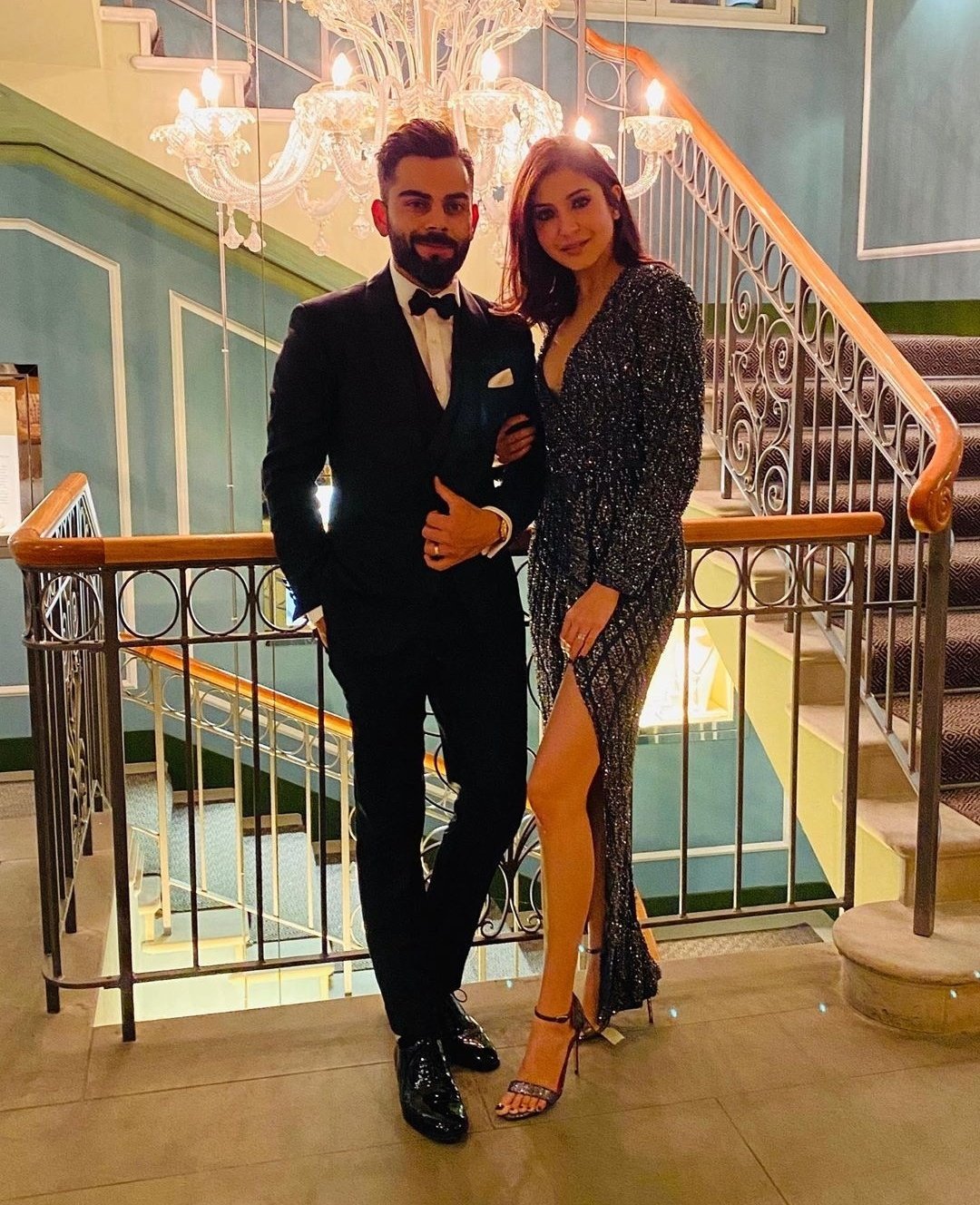 The Glamour and the Hammer: Virat Kohli and wife Anushka Sharma, a Bollywood actress and producer.
Virat Kohli's white line fever, they say, is ridiculous. As he walks out onto the cricket field, his whole persona changes. His mannerisms. He becomes a cricket-playing beast. He's like Shane Watson used to be: he doesn't seem to realise people are watching him. Our Watto, off the field, you would not meet a nicer bloke. On it he could carry on like that proverbial pork chop.
Australian cricketers have a very poor reputation internationally. We largely don't realise how poor it is. What we might consider "banter", others consider, you know, "insults". Kohli has been confused by Australians, doesn't get why they'd have an actual plan to target batters with "verbals". Yet he's a cricketer who relishes the fight. Ryan Harris admires him for it.
"He can carry on a bit, I suppose. But if he's on your side you don't mind. It's a tough one 'the line'. I think if you say something about someone's family or their country or religion, that's over it. Otherwise you can say what you want. If it puts someone off, that's what it's for. That's the idea – you're competing against them. You're trying to put them off, distract them. You're trying to win."
It's wasted on Kohli anyway. "Other batters, you might mutter a couple of things," says Harris. "But with him you don't. He loves it. He wants to get in the game. He looks for a fight. He won't pick one. But he's waiting for it."
Yet like David Warner's rictus face of anger, Kohli's send-offs and verbals look uglier than the reality, according to Harris.
"It's his passion coming out. He wants to win so badly. You can sit back and watch and think he's carrying on. But it's hard to describe. You can be criticised for not caring. Virat, he's the sort of guy you'd love to a have on your side. He's like us – he really doesn't like losing."
Former Bangalore batting coach and mentor of Warner and Steve Smith, Trent Woodhill, says Kohli is far from the chippy antagonist.
"I had five years with him, never knew him to be antagonistic. The 2016 series in India, Australia went over with a view to be antagonistic, and Virat didn't understand why.
"He knows in the heat of the battle things can be said – he's said them himself. But he couldn't understand it as a plan.
"The Australians under Darren Lehmann thought they could pick a fight with India and win. It was stupid, really dumb.
"They can't beat Virat. Virat won't stop until he's won. If Virat comes in, don't talk to him, don't engage him, take the wind out of his sails."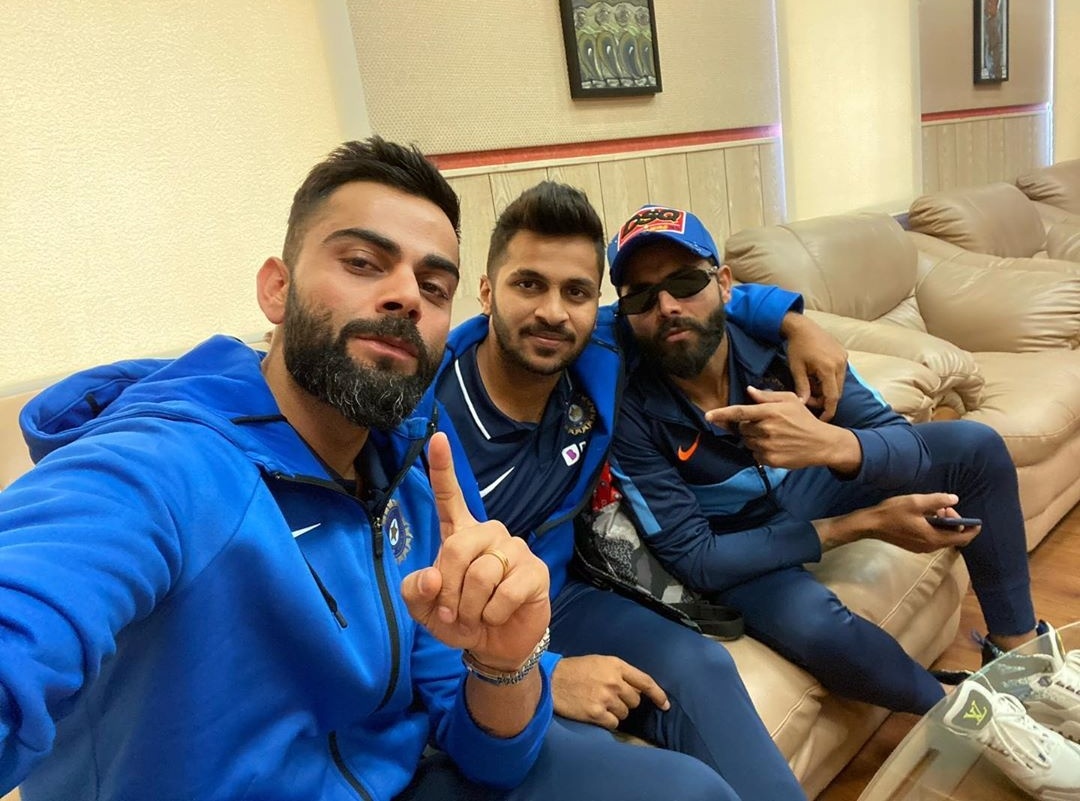 He's number one? He can make a case.
That he plays cricket "like an Aussie" is but one part of the man, according to Moises Henriques. "He's probably a lot more emotional than most Aussies on the field. People say it's his passion that makes him so good. I don't necessarily agree. He's so good because he works so hard and has done for a very long time. He's a smart cricketer and gets the game. He learns extremely quickly on the run."
Kohli's not above a send-off. Any game of cricket he plays, he's mouthing off at the opposition – and team-mates. He's easily frustrated by mates on the field. He expects a lot of them. He expects to win.
"He's just very passionate on the field and very normal off it," says Dirk Nannes. "He loves the game, loves his job, and loves his country – that's the best way to describe him."
Missed by that much: Under Virat Kohli, India's fielding has improved markedly.
"What sets Virat Kohli apart is he can channel his energy to what he's dealing with at the moment," says Woodhill. "If he's in the gym he's focused only on being in the gym. If he's out to dinner with you, his phone's away and he's totally engaged. And when he's batting he's only concerned with that.
"There was thought it could change when he became captain in all three forms. But there's been nothing to suggest that. He's in the moment better than any cricketer in the world."
Courtesy of trainer Basu Shankar, he's also the fittest. Basu, they say, has the Indians ripped. They're lithe, athletic, flexible, mobile.
"If you had to pick someone behind the emergence of Virat, it would be Basu," says Woodhill. "There's nobody in better shape."
Kohli has changed the attitude around what was acceptable for Indian players. India had a reputation for not taking physical training as seriously as skills. But Kohli has been progressive – and worked his bottom off - running, skipping, boxing, lifting weights, performing footwork drills, plyometrics.
"He's also very in tune with escaping cricket when he can," adds Henriques. "When he gets quiet time he looks to learn about some fairly off-centre things. He has a huge appetite for learning, about anything. Philosophy, psychology. He's a big reader."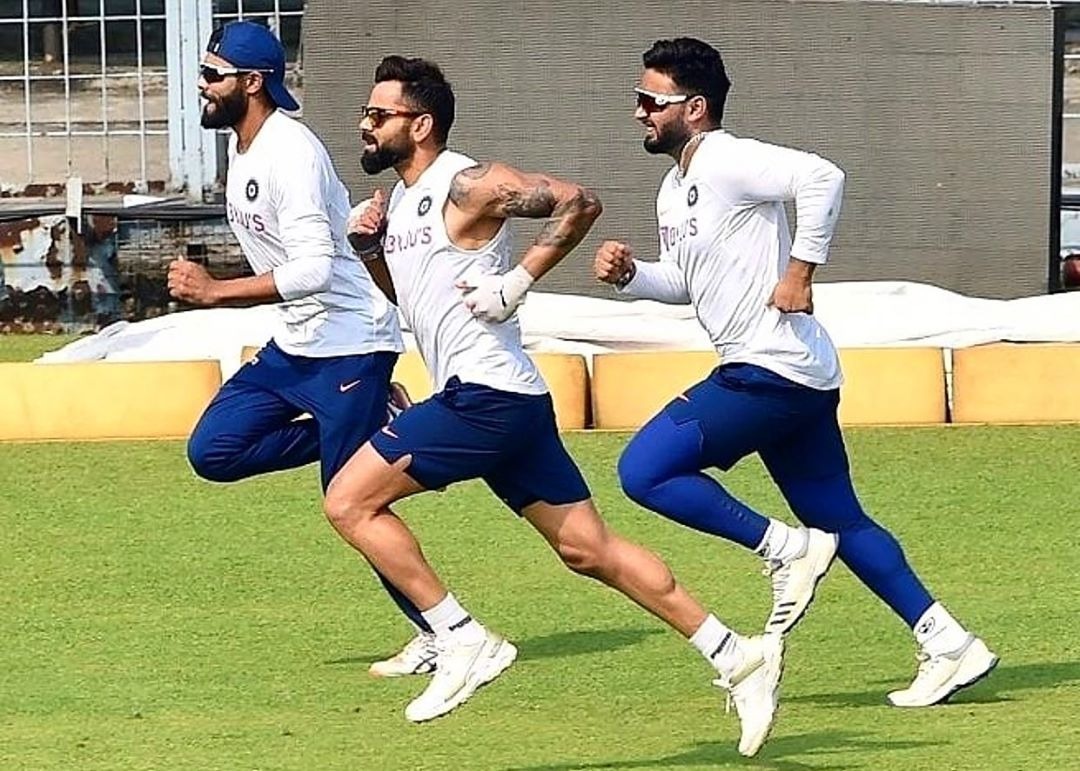 Leading the charge: Virat Kohli's elite fitness is among his strengths.
When they made Virat Kohli captain, people thought, What the hell is India doing? He was once regarded as a petulant kid. And inherently selfish, as most batters just about have to be.
"But you talk to blokes and he's been absolutely brilliant," says Dirk Nannes. "He's giving to the young guys. No-one's had a bad word to say about him."
India's more forthright approach to cricket began under the great MS Dhoni. Trent Woodhill reckons if Dhoni were Australian he'd be touted in the same breath as Mark Taylor.
Dhoni's won everything - IPL tournaments, World Cups, champions leagues. India's been the number one team in the word all forms. Kohli has run with that and added polish.
"Under Dhoni they found their own way," says Woodhill. "The players would run through walls for him. Now they'll do the same for Virat. There's eleven payers on the same page: a group that wants to do well. There's warmth for individual achievements. Their cricket is hard but fair. Virat drives that. There's such burden as captain of India. Virat is befitting of the role."
Yet captain Kohli is a different man on and off the field. On it he's emotional, sometimes overly. He has such eagerness to win, to make the opposition feel uncomfortable. He wants to show the world and he wants India to be strong. Nannes reckons Kohli is the perfect captain for India.
"They've always been pushovers in terms of on-field persona. But he's put spine in them and they play around him. He plays aggressive, competitive cricket. He's like an Aussie. We target their best with verbals. He loves that stuff. He'll throw it right back.
"And he won't stop until he's won."